Artist Statement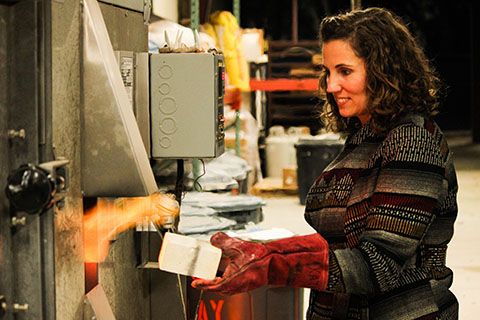 My body of artwork is empowered by the associations of cultural influence in terms of relationships, language and the exploration of journey. The traditional use of the vessel as a means of containment is a starting point for the works. A vessel is a relatable object for human interaction; it often draws the viewer into the piece to explore the possibility of inner forms and elements of the familiar.
The vessels and forms are hybrids of figurative shapes, animal traits and horizon lines reminiscent of the southern landscape. This creates a scale that offers a perspective of both the intimacy and vastness of an environment, and relationships. My body of work is about physical and emotional relationships, conversations and thoughts of the social persona we project as individuals searching for connections to a larger entity. With the flower motif, it is shared standards of proportion and scale to draw qualities of harmony, rhythm and balance. While the orbs created from visual lines, are elements used as a stand in for psycho-emotional space while attempting to address experienced time and thought. Through this series the work explores the role of the female in contemporary society and social norms associated with those roles.
The medium of ceramics lends itself to the mission of this work through historical references and the tactile nature of the material. The clay has a unique way of capturing a moment of the artist touch and the essence of the artist into the permanence of an object.  The objects of this body of work are self-reflective, and strive to be narrative in nature, while allowing for the viewer to find their own story and reflective moment.